August 6, 2020
Anton Page Secure 25% Market Share In City Fringe For Q2 2020 Despite Pandemic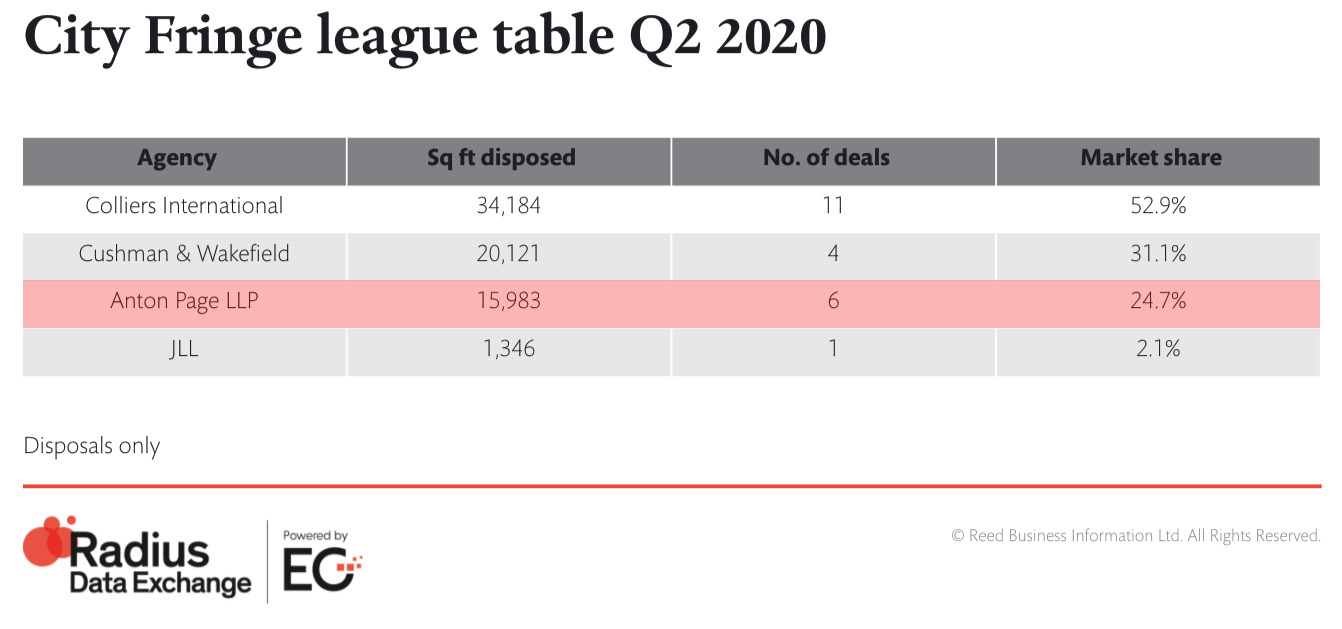 Anton Page have secured second place (number of deals) and third place (sq. ft. disposed) in the Estates Gazette City Fringe league table for Q2 2020, despite the global pandemic and being locked down!
The low 'number of deals' and 'sq. ft disposed' was anticipated and this 25% market share is a true reflection of our firms tireless approach and resilience.
To view our available office spaces in the City Fringe, please click here or call the agency team on 020 7336 1313.