April 23, 2018
Shoreditch – Brand new 11,400 sq. ft. self-contained media style office space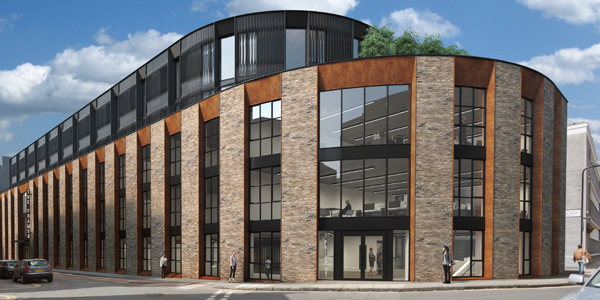 A stunning newly developed, Squire and Partners designed office scheme providing 11,400 sq.ft of creative, self-contained ground and lower ground floor accommodation in a prime Shoreditch location.
The media style office will provide excellent natural daylight with windows on three elevations, ceiling heights of 3.2 metres and contemporary media style finishes throughout, appealing to tenants from the TMT and creative sectors.
The building is located on the corner of Phipp Street and Scrutton Street, in the very heart of Shoreditch, home to London's burgeoning technology and creative industries.
This thriving area has witnessed tremendous development over the past few years with new additions in the immediate area including hotels and restaurants such as the Nobu Hotel and The Curtain.
For further information about this office, please give us a call on 020 7336 1313.